Exclusive first-time Insiders offer!
$25 off $175 *
Code

: 25INS175
Offer valid through 6/15/21
| | | |
| --- | --- | --- |
| | No way, that's covered? | |
Discover new ways to solve for pain, acne, health monitoring and
more — all guaranteed eligible and worth getting excited about.
Shopped FSA Store before? There's plenty more exclusive savings with FSA Insiders. Plus, valuable tools, resources and information you won't find anywhere else!
Access FSA Insiders
RELIEF LIKE NEVER BEFORE
Pain Relief
SURPRISES FOR ALL SKIN TYPES
Suncare
TURN UP THE DIAL
Hi-Tech Health
| | | |
| --- | --- | --- |
| | Daily dose of eligibility | |
Find what's missing from your pill box with eligible
vitamins and supplements.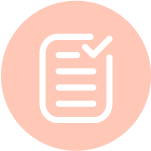 Need more help?
Search thousands of eligible services and products
with our Eligibility List - the most comprehensive

Your health deserves options
Start with the best of the best in eligible wellness.
FSA Concierge
Explore Frequently Asked Questions,
or live chat 24‌/7 with FSA experts!
Check out exclusive deals, perks and offers just for you!


Access Insiders at FSAstore.com
*Offer valid through 06‌/15/2‌021 11‌:59 PM PT. Limit one use per customer, cannot be combined. Exclusions: SoClean 2 CPAP Cleaning and Sanitizing Machine, SoClean 2 Go Travel CPAP Equipment Cleaner, Lumin CPAP Mask and Accessory Cleaner, Medela Sonata™ Smart Breast Pump, Raybaby Non-Contact Sleep and Breathing Baby Monitor with Video, Owlet Smart Sock 2 Baby Monitor, Owlet Smart Sock Monitor + Video bundle, Miku Smart Baby Monitor, Willow Wearable Double Electric Breast Pump, Gray, Elvie Single Electric Breast Pump, Elvie Double Electric Breast Pump, purchases from FSA Store Optical. Not valid on any previous or future orders.